About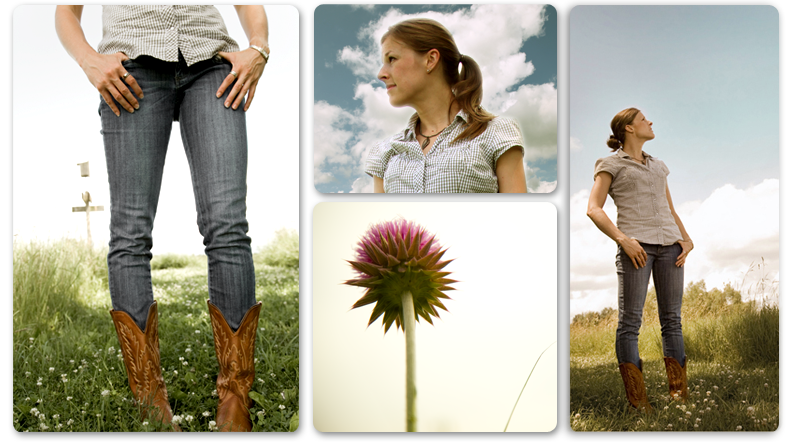 I guess I always knew that art was somehow going to define "what I was going to do when I grew up," I just didn't know exactly how. I always heard people say that you couldn't make a living being an artist and that scared me, because art was the one subject that I really looked forward to in school. I spent many frustrating nights trying to understand and solve math equations and bothering my ridiculously brainy brother for help, but I knew there was no use in trying to change my mind (literally and figuratively) if I wanted to be truly happy in the long run. So I followed my heart and searched for a college that would develop my two passions – art and running, another activity that was to become a very important part of my life.
I majored in Communication Design with a concentration in Graphic and Interactive Design and ran cross-country and track all four years at Kutztown University of Pennsylvania. Kutztown challenged and pushed me both as an artist and as an athlete. Just before throwing off my cap and receiving my diploma in the spring of 2005, recruiters at Hallmark Cards Inc. had looked at my work at portfolio reviews held at both my college and at the New York City Art Directors club. I learned that Hallmark's headquarters were in Kansas City and never had I seriously thought about moving away from the Northeast to pursue a career let alone to the Midwest to design greeting cards. Well, needless to say, I took the opportunity and five and a half years later, I am still living, working AND running in the city that I have always considered as a diamond in the rough, known for its barbecue, jazz and fountains.
I recently have decided to pursue and develop another passion – photography.  I took various photography courses in high school and college, but because my communication design major was demanding, I never had the time to be any more than the one who always had a camera to capture those special moments. When friends started asking me to take their special pictures to celebrate engagements, weddings and births, I finally decided it was time I bought a "big-girl" camera!  As a result, I am now being asked to photograph not only my friends, but friends of friends of friends. I love being behind the camera and quietly capturing life's many beautiful and amazing moments and details. It fills my cup.
Thanks for dropping by and checking out my site and feel free to drop a line and say hi!
Danielle